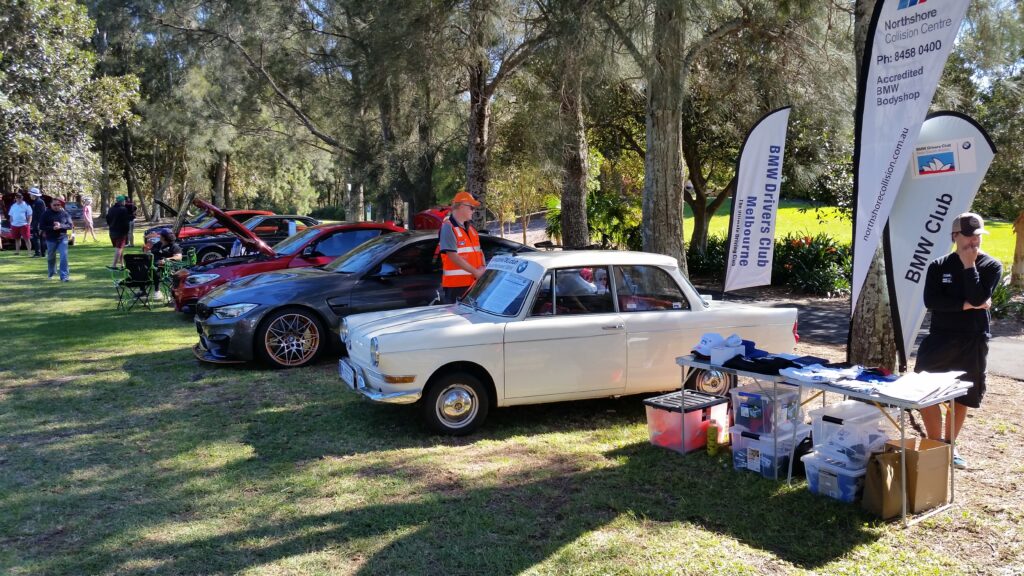 The Mercedes-Benz club in New South Wales (NSW) organise an annual German Auto Day which the BMW Drivers Club of NSW join in.
This is a large event with about 600 cars, BMW had its own area naturally bounded by trees.
I was fortunate to be allocated a prime spot right by the entry for the 700 and we proudly flew our BMW Drivers Club Melbourne.
Huge variety of BMWs present but the 700 was the oldest.
Parked next to an M3 GTS just shows how much has change in 50 years.