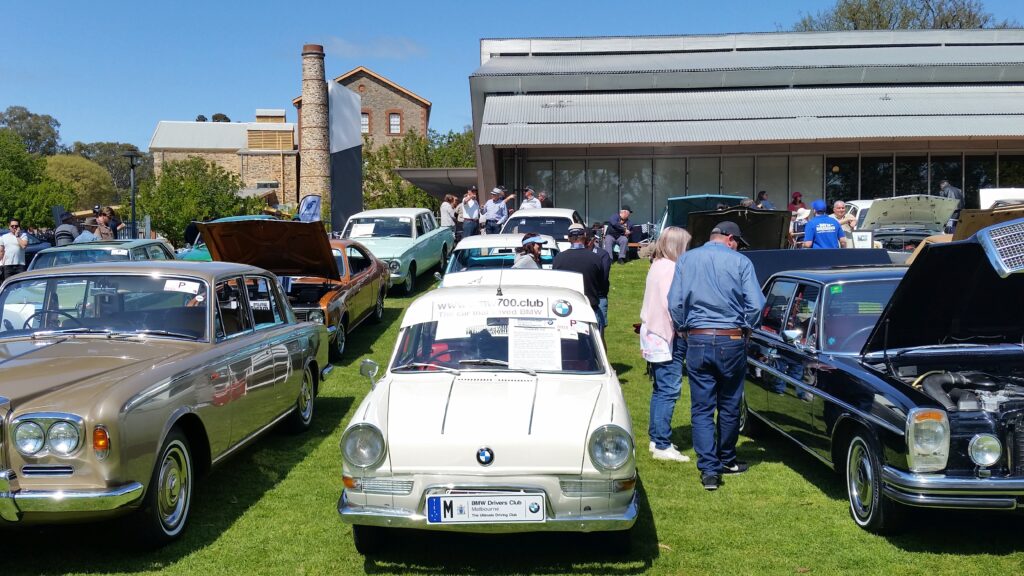 The Bay to Birdwood is an annual "rally" involving over 1500 cars.
The name comes from the drive part of the event, from the Bay at Glenelg in Adelaide to the National Motor Museum at Birdword about 75 km in the Adelaide hills.
The event has been running for years and is well known so the route is lined with cheering crowds, especially in the cafe strips. Some sections of the route are on closed roads which make it even better.
Taking part is a bit like being in the Tour de France, but without the peddling.
At the start area all the cars are lined up in rows, simply in the order they arrive with the exception of special invitations and those who wish to be judged at the other end which get to line up in a separate area and are the first away.
I'd put in for judging so we were in the first group away, immediately behind the 60 years of Mini Minis.
At the finish everyone parks up at the Museum where there is music, food and free entry.
Those in the "special" start area also get to park in a special area right by the museum building. With so many cars this is a distinct advantage as some have 15 minute walk from car park to museum.
Fabulous day.