BMW 700 #891365 was built on 16th of June 1964 at BMW's Munich factory, alongside the Neue Klasse 4 door sedans and the 3200CS coupe. The Isettas and 600 were now out of production, leaving the 700 as the last remaining "economy car". The 50x range of "Baroque Angels" – large ultra luxury sedans had also been discontinued as BMW concentrated on their new "sheer driving pleasure" motivated future.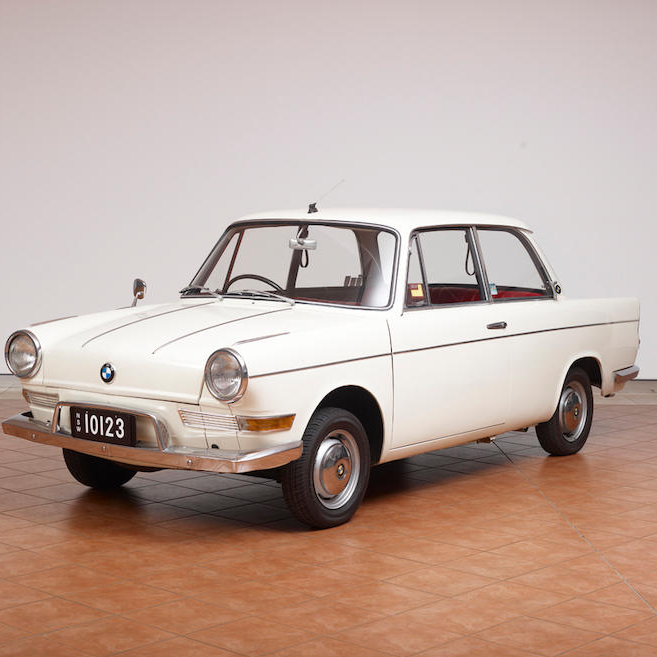 Although it may be hard to believe that a car which takes 28 seconds to reach 100 km/h could be "fast" but contemporary road tests reveal the 700 to outperform many potential competitors, such as the original 850cc Mini.
BMW 700 #891365 is a LS Luxus variant.
LS means it has the longer wheelbase giving more rear seat space.
23,942 LS variants were built in 1964.
Luxus means "luxury", although by modern standards it is a bit hard to reconcile the car with that term. The Coupe model was always better equipped than the standard sedan. Among the options, many from the Coupe, included in the Luxus pack were : a larger fuel tank, a chrome front bumper "finisher bridge" (number plate support hoop), more chrome trim, opening front quarter lights, reversing lamps, passenger side sunvisor with mirror, electric clock, round instruments, larger steering wheel, different interior trim and a fuel gauge!. A glovebox lid was only standard on the long wheelbase coupe! The opening rear ¾ windows were an at cost option. But this one has provision for a radio – an expensive option to actually install – even if it appears one has not been installed. It was one of 421 RHD 700s built in 1964 to UK specifications although never delivered to the UK.
It was delivered to Malaysia on the 21st of January 1965. Malaya was RHD and otherwise similar to the UK. It was first registered in Victoria on the 20th of August 1968. There was a large Royal Australia Air Force base in Malaya, Butterworth, at that time so it is quite likely that a serviceman purchased the car for use on the base and then brought it home at the end of his rotation. The seatbelts would have been required for Victorian registration.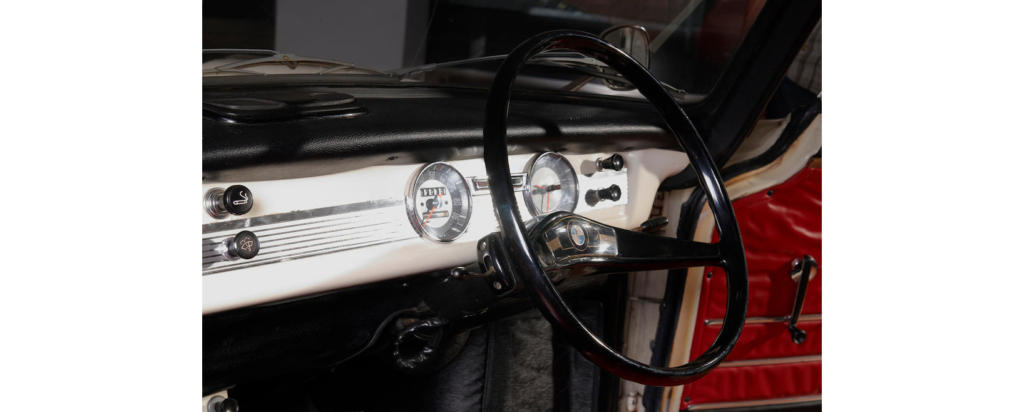 In the late 1970's and early 1980's it was owned by a hairdresser in the Melbourne suburb of Deepdene.
The next known owner was an elderly German, Stan Ebert, who apparently liked BMWs and used it as his daily drive until he died in 1986, at which point it was put up on blocks by his son Tony. Tony did buy, or at least attempted to buy, some rubber parts (seals etc) for the car from America in 1988.
Ballarat based BMW enthusiast Ken Wright bought the car in 1997, taking until 2000 to "recommission it" and get it on the road.

By this time some reupholstering and paintwork had been done on the car. Ken completed work on the brakes including a new master cylinder seal, and "major" work on the engine and transmission after 12 years of being idle. All up, about $5,000 worth.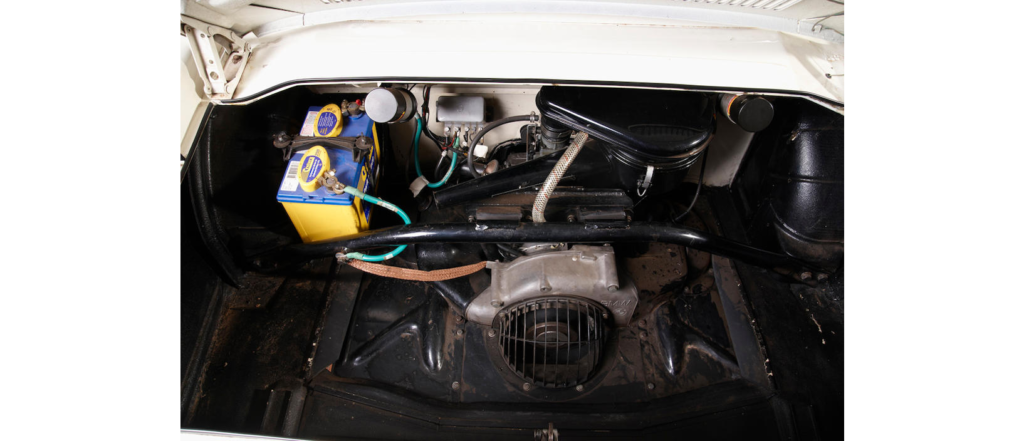 Wright sold to BMW enthusiasts Howdie and Ruth Farrer sometime after June 2005. They had some repairs made to the worn clutch and replaced the flexible driveshaft couplings. They had it with them whilst stationed in Canberra and it won the best BMW award at the Canberra German Autofest 2008.
Around that time it was sold to Alex Holland and won "Coolest Car" at the 2009 BMW Clubs Australia Nationals for him.
Alex subsequently sold the car in some time shortly after June 2011, and then bought it back again around 2018. During this time the car was rarely seen and covered just over 700 miles in 8 years.
I (Lawrence Glynn) purchased it in December 2018 with the intention of taking to car shows and generally getting it out and about and using it to tell the story of the important stage in BMW's history when the 700 is credited with saving the company from sale to Daimler-Benz.
Despite having only 30 horsepower (22 kW) it keeps up with modern traffic pretty well. First gear is pretty short, good for 12 mph (19 km/h) if pushed to the max revs gear change point marked on the speedometer and the clutch (a slightly modified motorcycle unit) is described by contemporary road tests as "short and sharp". So getting off the line and up to speed can be a fairly busy and somewhat tricky operation. But in true BMW fashion, the quicker you drive the better it becomes.