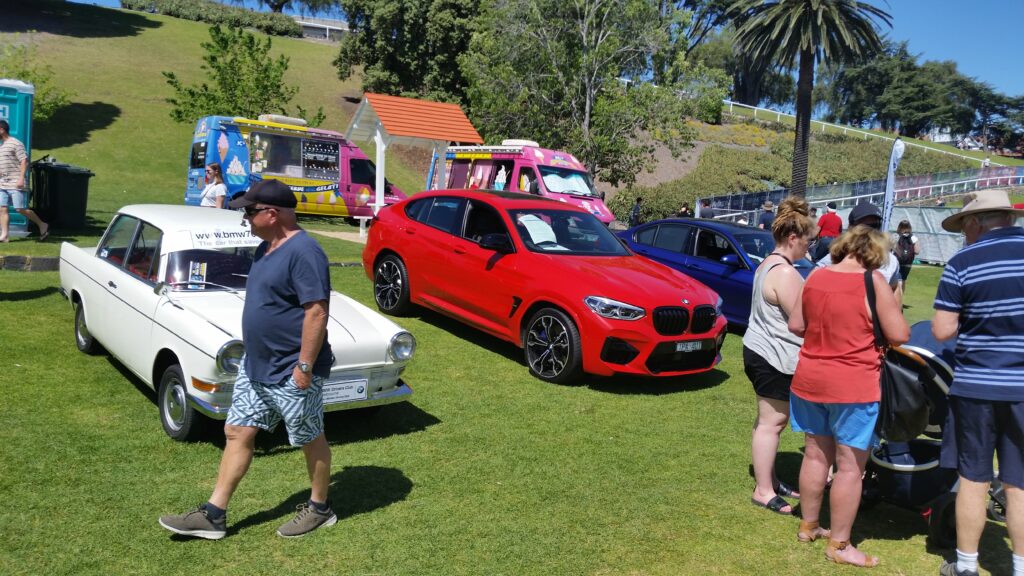 Held every year as a continuation of the quarter mile sprints along the sea front from decades gone by, the Geelong Revival captures the spirit of the more famous Goodwood Revival – a mix of motorsport and classic car show.
As well as the 1/4 mile sprint there are 400+ cars on display each day for the 2 days of the event.
We had two different displays, 40 years of the 8 series on Saturday and E30 celebration on the Sunday, with a liberal sprinkling of other BMWs each day.
My 700 was there each day, somewhat dwarfed by the X4 M alongside it but still attracting plenty of interest.