February and March seem to have a car show almost every weekend in Victoria, taking advantage of the warm weather once the holiday season is over.
The RACV Classic Showcase is a well established fixture and generally well attended. Sadly it has been located at the well out of town Yarra Glen horse race tack in the last few years, rather than the altogether more photogenic and central Flemington track.
But, regardless, the show was a great success and a lot of people came to look at the 700.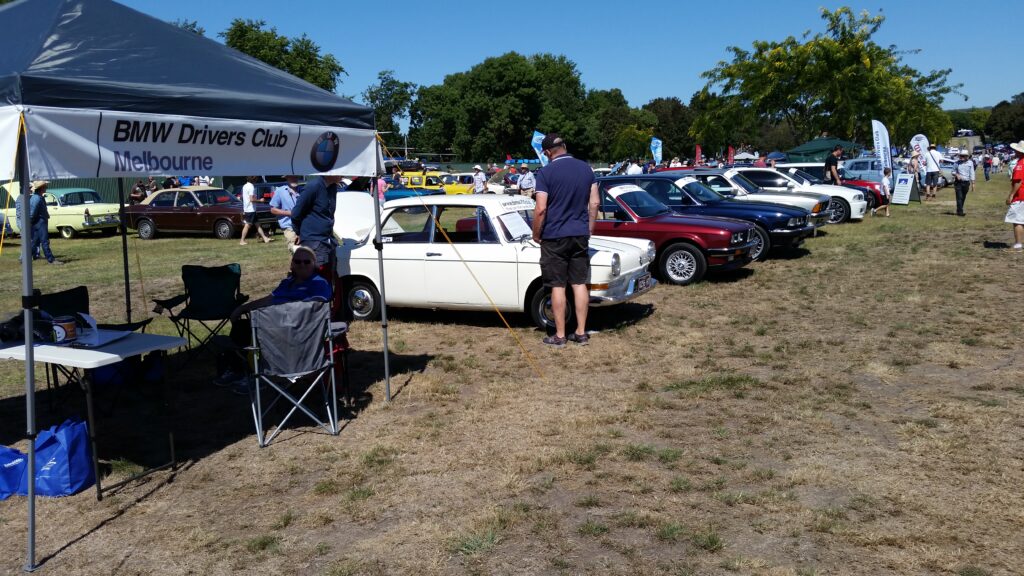 Of particular interest to me was an immaculate NSU Prinz a short way from our area. The Prinz and the 700 share a number of parts and are both of a similar design. This particular Prinz was actually a Wankel engined version, so a little later than my 700.
Talking to the owner revealed that he had known my 700 in the 1970's, owned by a hairdresser as was already reported, but he was able to add that it lived at a place called Deepdene in Melbourne.
In fact, he was so inspired by the 700 he decided to import one and purchased a red coupe which was described as needing a little bit of work. Turned out it needed a lot of work and so he on sold it quite quickly.
Amazingly, that coupe was the very one whose owner had approached me at the EastLink rally in January. He purchased the car, in about 1980 I now know, with the intention of restoring it – a big task by all accounts – but has yet to do so.
It's a small world.