The busy late summer season of car shows rolls on with two back to back race meetings.
The first was at the iconic and scenic Phillip Island race track for the Classic Festival of Speed, classic car racing par excellance, especially the Group A/C category featuring nearly all of the ex JPS Team BMW 635 and M3 race cars out on track.
The 700 was fortunate enough to be allowed into the exhibition hall, under cover and prime spot for passing traffic.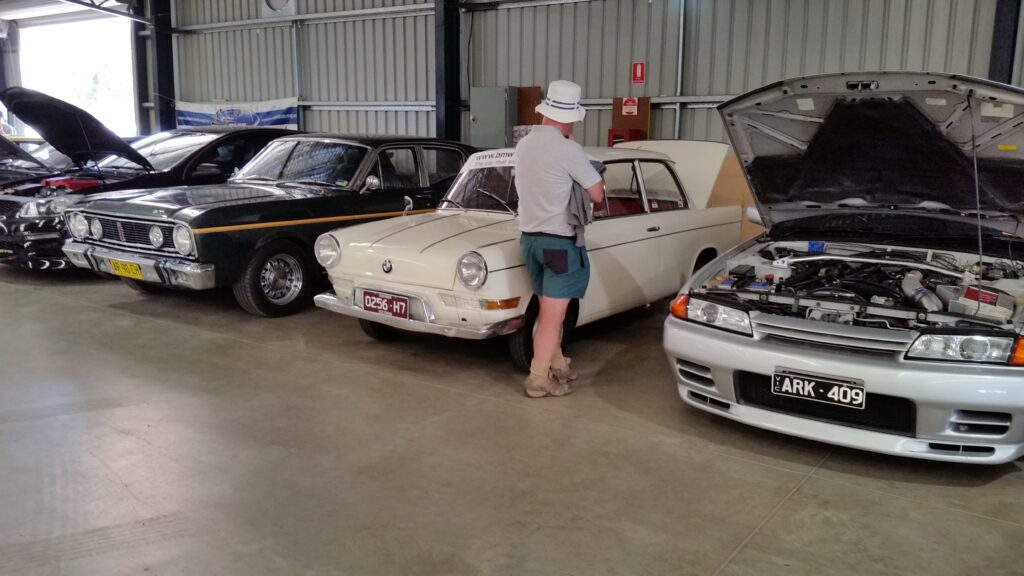 The following weekend was at the Australian Grand Prix, with plenty of interest and education of many people on BMW's history.
Of special note was a group of 3 looking at the 700 whilst I was talking with someone else further down the BMW Drivers Club Melbourne display. When I approached them the older of the 3 said, in a very German accent "This is the car I thought I never have". Which puzzled me at first but it turned out he had ordered a 700 at the Frankfurt 1959 show when the 700 was launched, paid his deposit and been told he would have the car "in about a month". When he didn't his inquiries were always met with "just another few weeks". Until he read that BMW was in financial trouble and he thought he had done his dough.
But he got his car just after Easter and traded it in against a '02, so that must have been 1968 or later. Clearly he liked his 700.