This is the first event I've taken the 700 to.
The rally is a combination cavalcade and car show, with 4 starting points, ending up this year at Crudden Farm. We started from Westernport Marina in Hastings along with about 80 – 100 others of various vintages and makes.
The drive, in convoy, took a non-direct route, turning a 15 minute drive in to about 1 hour, but passing through several cafe strips etc so the general public got to see the cars. Not too many people at the side of the road, which was disappointing, but good fun anyway.
I was very pleased to keep up, and in fact to be held up!
And, although I know there are leaks around the drive shaft seals, it was all pretty clean underneath. The mess that greeted me after its first drive has not been repeated. This goes to show the value in actually using a car regularly to keep it in shape.
The car show was excellent. I'm not sure how many cars were there, well over 400, and lots of interested and interesting people.
One of those who came to chat was a fellow 700 owner, he has a 1962 coupe sport, not a runner. Which was nice, but annoying as by all reports mine was the only 700 in Australia. I'll have to change that to the only 700 sedan in Australia. But then someone else told me there may be a third car, details unknown, partially dismantled for parts. So make that the only sedan on the road in Australia!
Anyway, it is special enough to get an interview for the on site radio channel.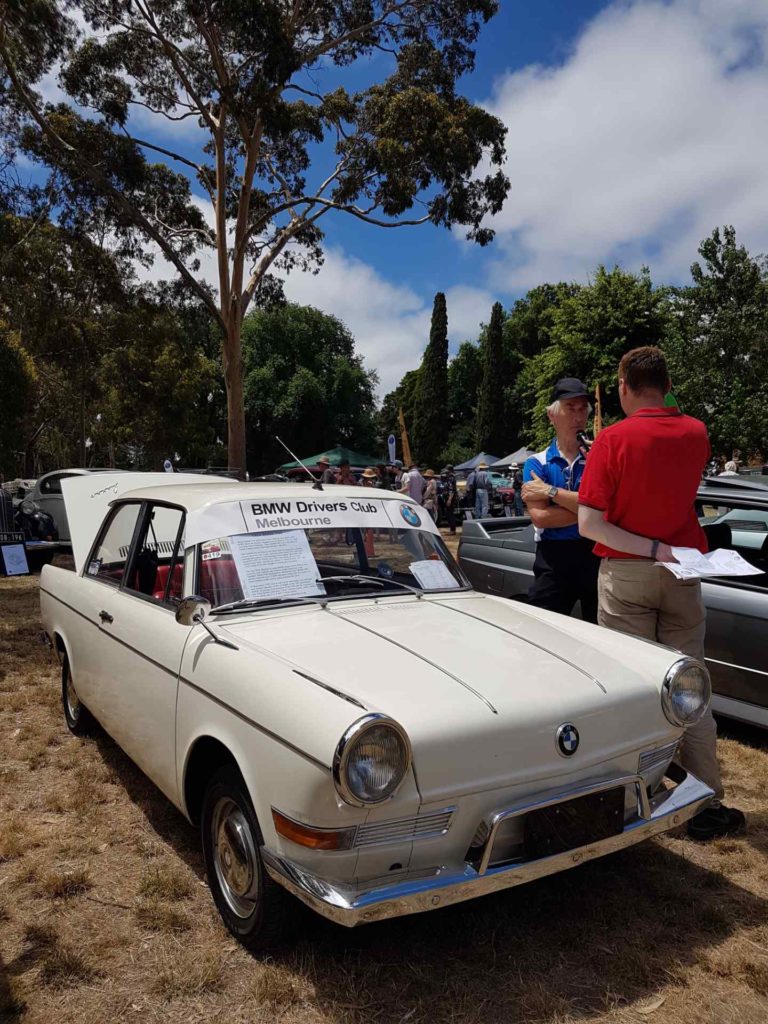 Update
I now know of 5 700s in Australia, 1 standard wheelbase (not LS = extended wheelbase) sedan in running order but not able to be road registered, 1 1959 coupe road registered, 1 coupe being broken for parts, 1 coupe in desperate need of a full restoration, and mine. So mine is still the only LS sedan in Australia, as far as I know!